Just seen you can now get the vintage speed exhaust with Abarth tips: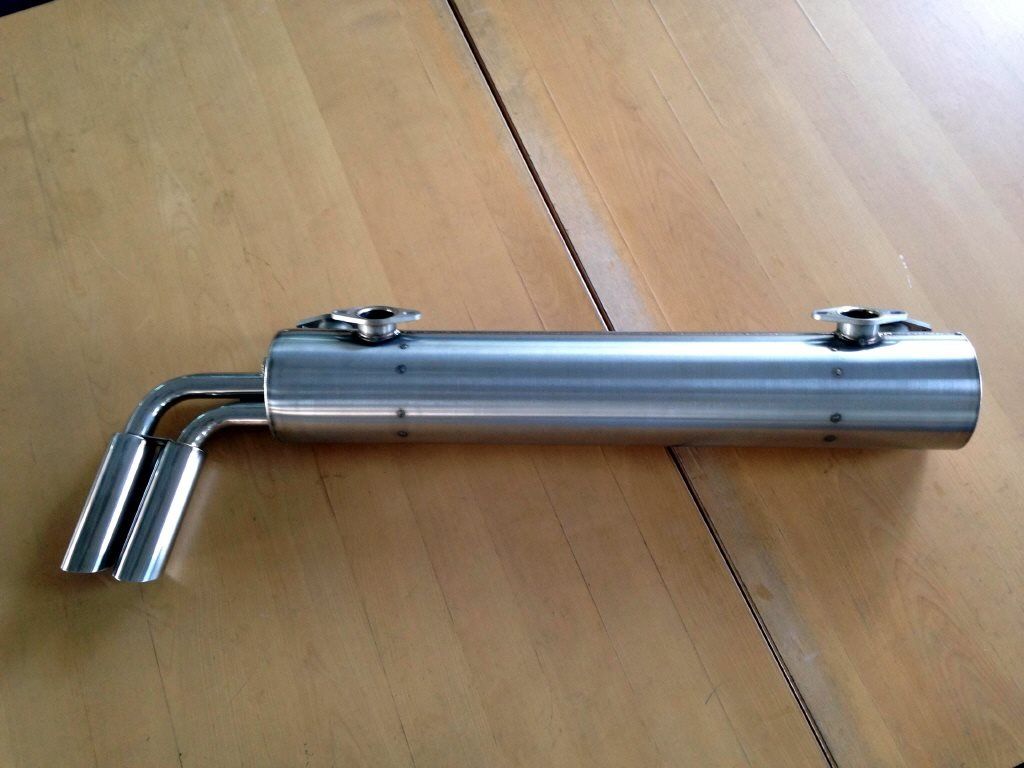 ---
very nice - how much?
The variant Project
---
Not sure on price, think the previous design worked out around £350ish so probably in that region.
---
Presumably no good for a Type 3 though, as the bellows would be in the way?
Dave.
---
Looks like the bottom of the main box is just above the valance so it should just fit - probably benefit from a heat shield like the CSP one.
The variant Project
---
It's designed for type 3, although haven't seen it fitted yet. Saw it advertised on ISP Wests Facebook page. I imagine it fits like the other, so you'd have to lose the primaries.
---