Hi,
New member here, hi everyone. I've just purchased a great 71 Fastback. It was Chino's old one.
I've got a ton of questions, but will start with these:
I love it, but want to restore the suspension back to near factory. I love the lowered look but want something that drives right, and roads round here (Yorkshire) are pretty poor. I''d want it to ride well as want to use it most of the summer as a daily driver.
Car needs a bit of work on the front suspension anyway. Ideally i'd raise it up 3 inches or so at back and maybe 1 or 2 up front. So I think that would be a bit lower than stock, but not much.
Just wondering if any one else has done this way round and what I should expect in terms of cost / time / new parts / pitfalls.
Also would that improve the turning circle, which is rubbish at the moment.
Oh, also on the lookout for a pair of front foot well heater vents if any one knows where I can get some.
Here's how it currently looks
: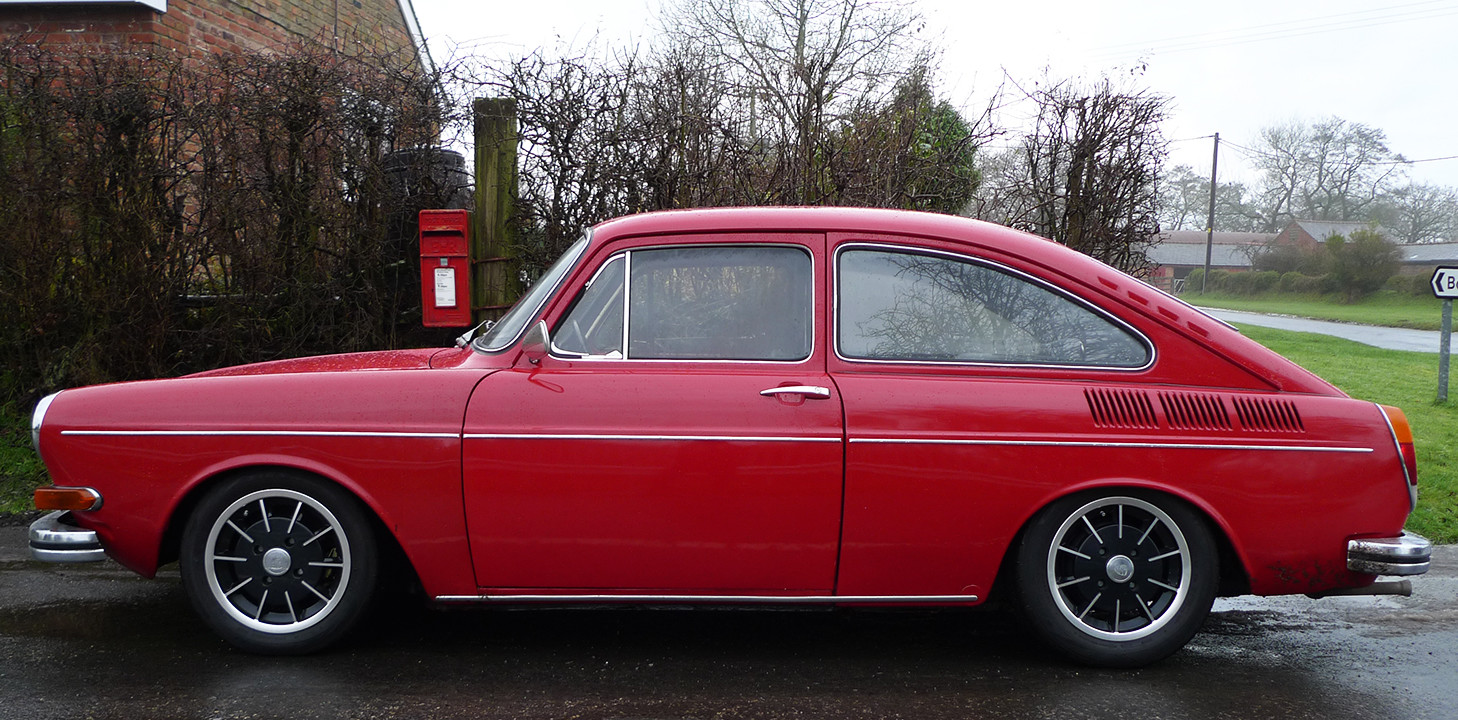 Thanks
Jake