Hi all,
A couple of months ago, I stumbled across a really nice 68 fastback for sale.
Managed to get the wife to (well, sort of!) agree to sell our (her?) beetle, which was very nice, to buy this fastback.
Drove a round trip of 680 miles to buy it, but it was worth the drive.
It's mint and it drives so nice, first time i've ever driven a type 3.
I'm afraid i can't report on any restoration work to be done by me as there is none!
I have deliberately referred to this as Marko's old car as, whilst it is now mine, Marko should take all the credit for the amazing work he has done on it to bring it up to the condition it is in now.
So, all I can really report on is the bits'n;bobs I do on the car to put my stamp on it - not really a lot I can do, but thought you m ay like to see the bibs n' bobs I do.
So, here's how I bought the car, exactly as Marko left it, condition wise, when he finished restoring it a couple of years ago, albeit now possibly a touch higher & on stock rims/hub caps.
Height wise, I do like my cars lowered (the beetle was lowered, as is my 64 bus) but I reckon the fasty is spot on, and it drives so well I am gonna leave well alone (although if I put some adjustable spring plates on the back, I could drop it down an inch...look, here I go again)...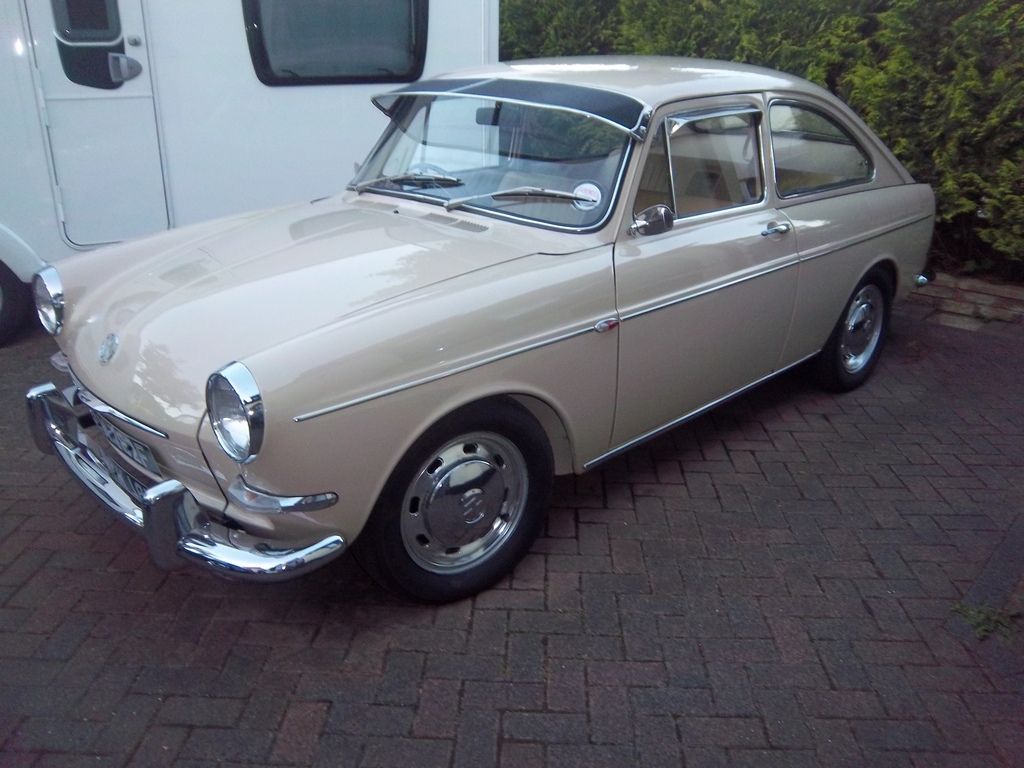 Just out of interest, here's my bus...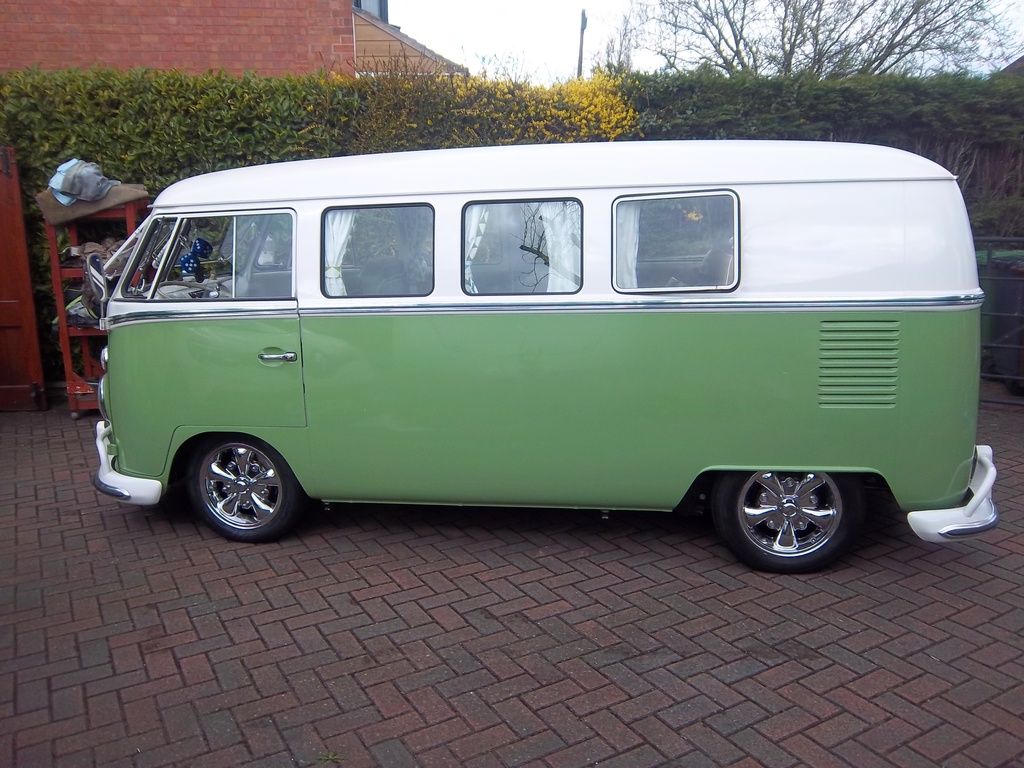 So, first job is to get some tunes in it, as there's currently no stereo.
I wanted a stock look, so was looking out for an OEM radio with MP3 connectivity - whilst we were on holiday recently in Norfolk, I decided to bite the bullet & buy a RetroSound, so ordered it whilst I was away, so I had something to look forward to when the holiday was over.
Came home to this pile of bits..
Which soon turned into this..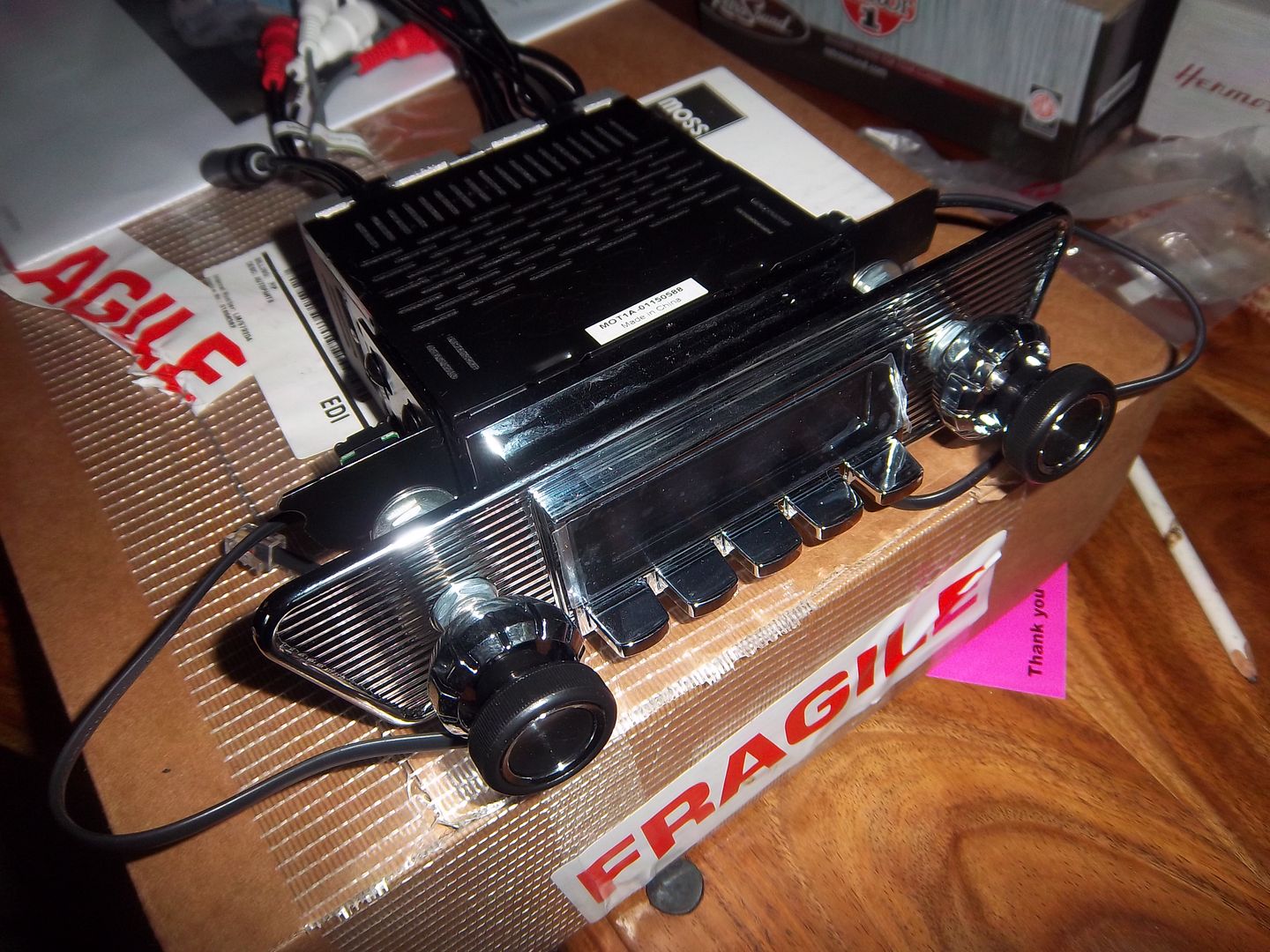 It's a Retrosound Hermosa, so FM, MP3, MP3, Bluetooth - you buy the unit then buy the relevant face plate/knobs separately - I chose the type 3/Karmann Ghia facplate with the chrome rear knobs & black/silver Blaupunkt 'Classic' looking front knobe.
Made a bracket to support the stereo under the centre of the dash..
Made it out of some quite heavy gauge steel so it was reasonably robust, but then decided to lighten it (hence the holes) as it was a bit on the heavy side.
Just finished mounting it this evening (not wired it up yet) so apologies for the photos which are a bit crap as I took them in the dark. I will take some better ones when I get chance in the light but hopefully you get the picture..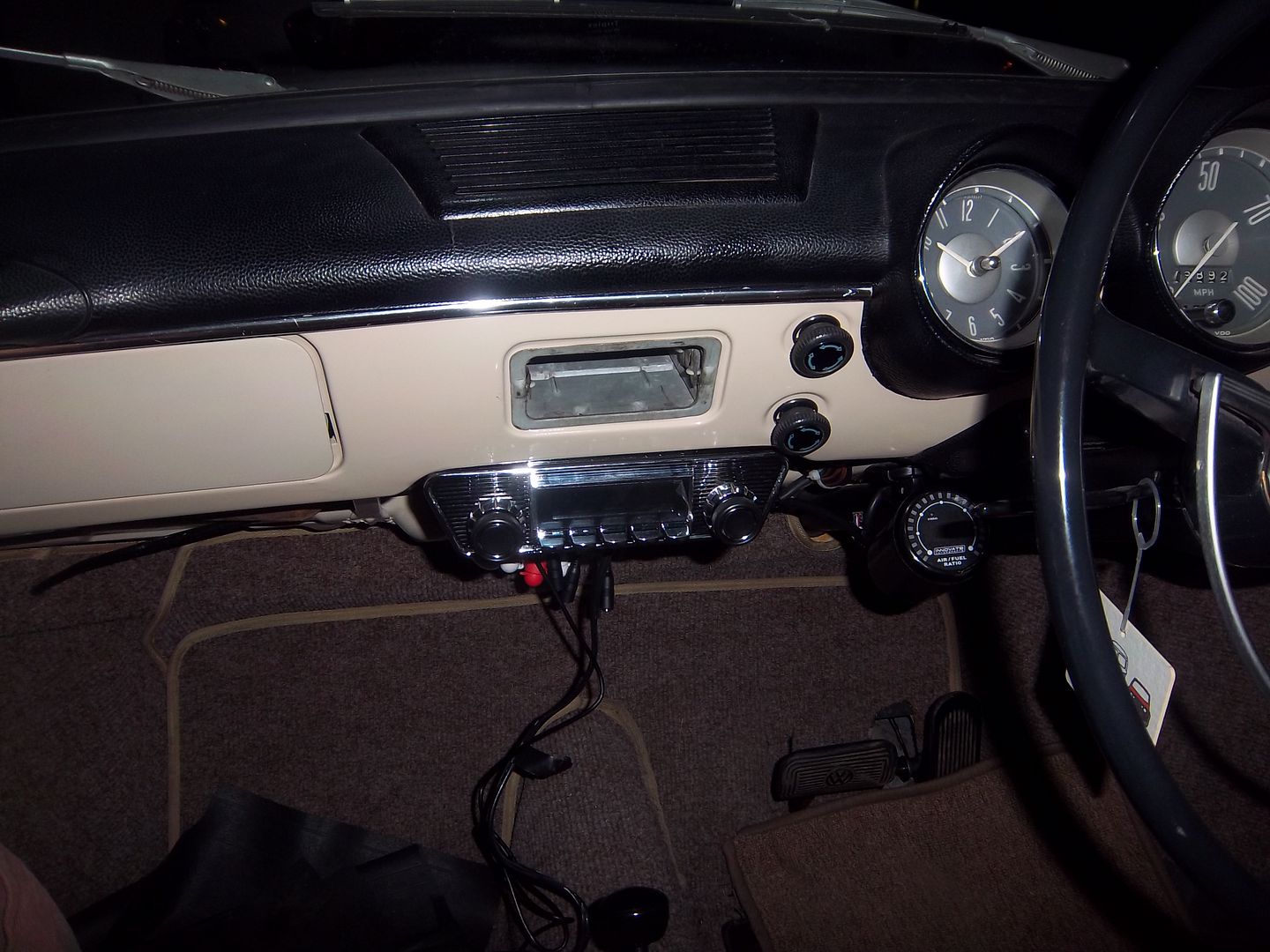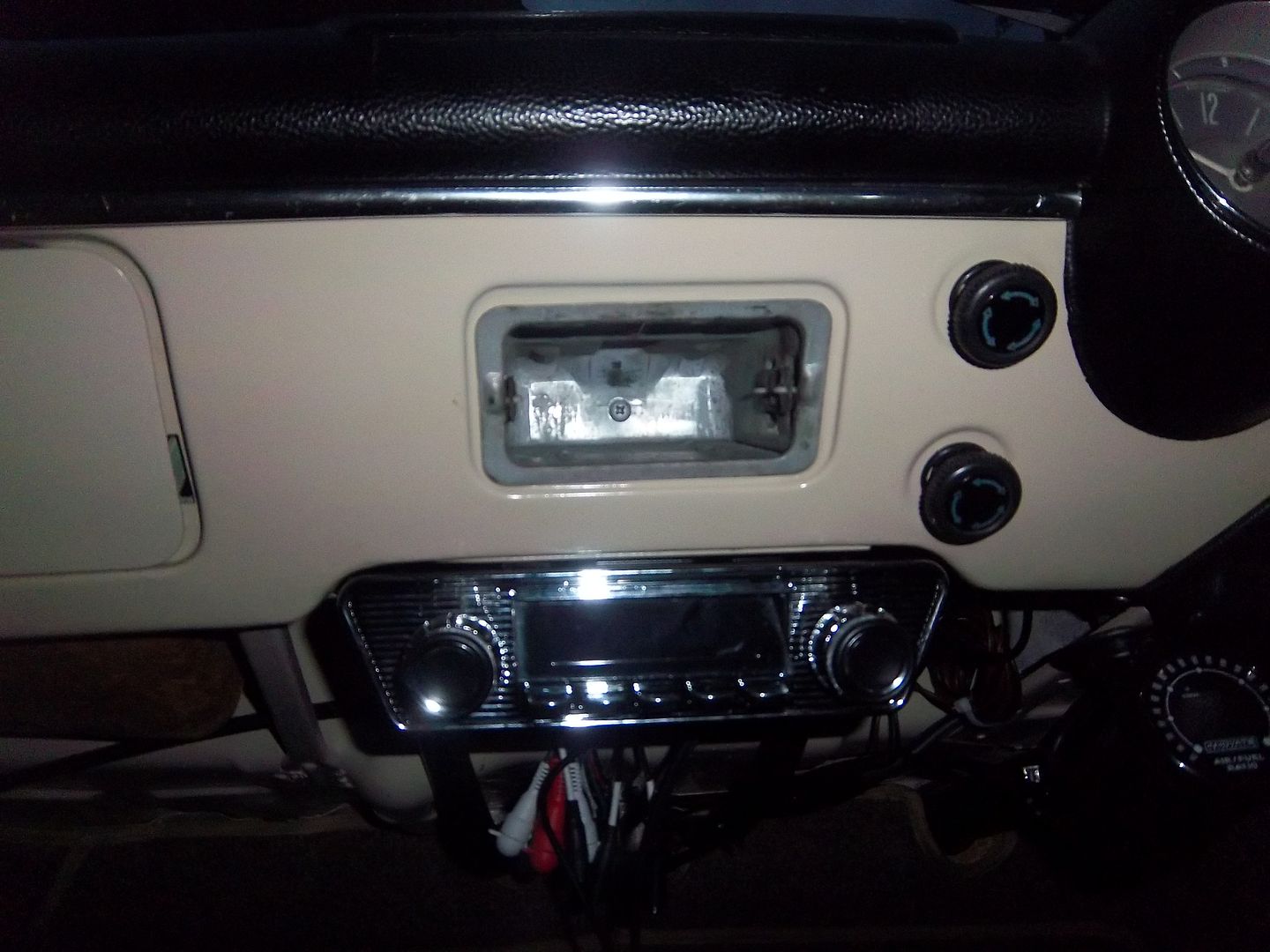 Bought a hidden aerial so I don't have to drill through the front wings, and I also wanted to hide the speakers.
When I was on holiday a few years back in Weymouth we went to car boot sale and I found some speakers still in the box - paid £3 for them so thought I would use those.
When I opened the box, I found the 6 month guarantee ran out in July 1988, so they have been in the box for 28 years - perfect!
Made some boxes out of some old board I had knocking about in the garage, covered them in some old carpet I took out of an old bus and mounted the speakers - they fit under the seat perfectly.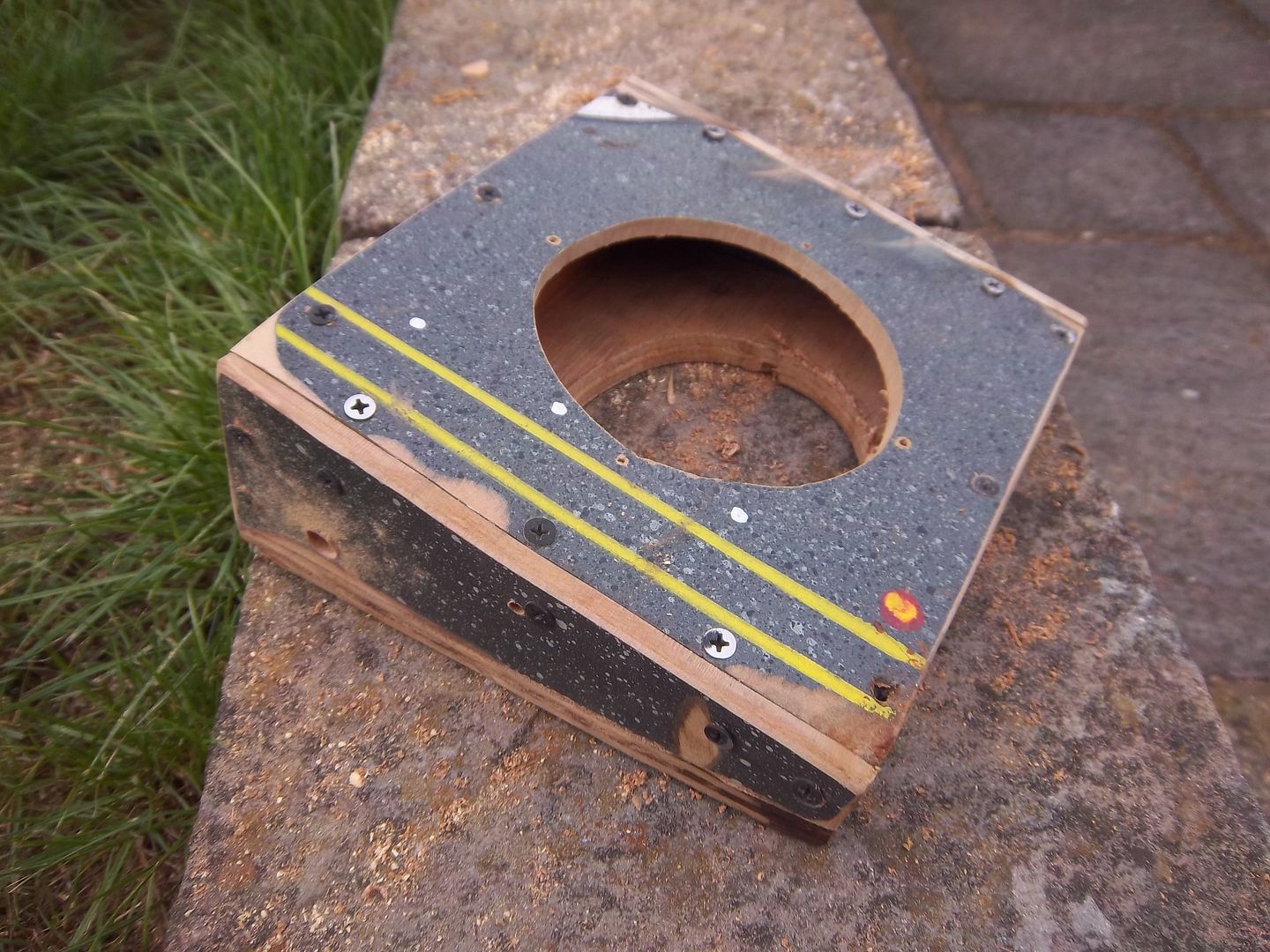 Not expecting to win any sound-offs but reckon the set up should be ok for some reasonable sounds.
Will post up again when I do any other little jobs, like maybe some alloys....
Like I say, no big resto thread but thought you may enjoy some tinkering stories.