Today was a long day.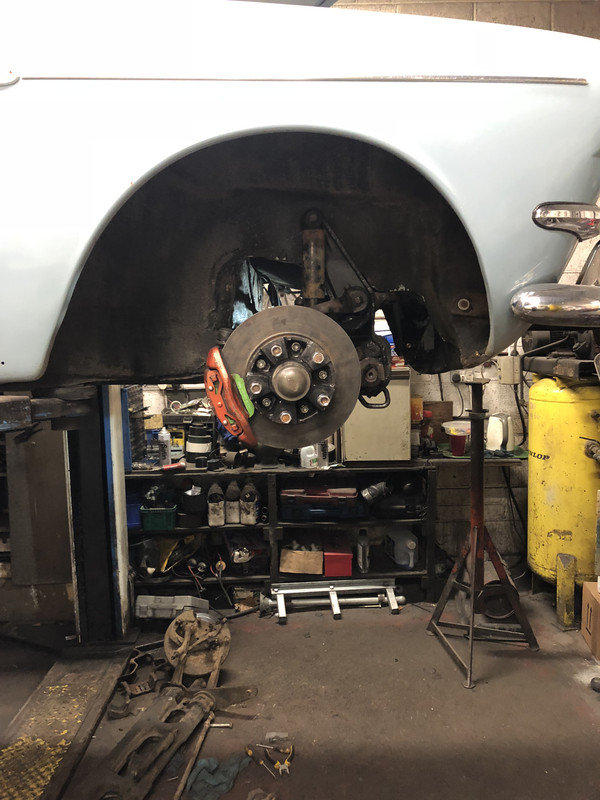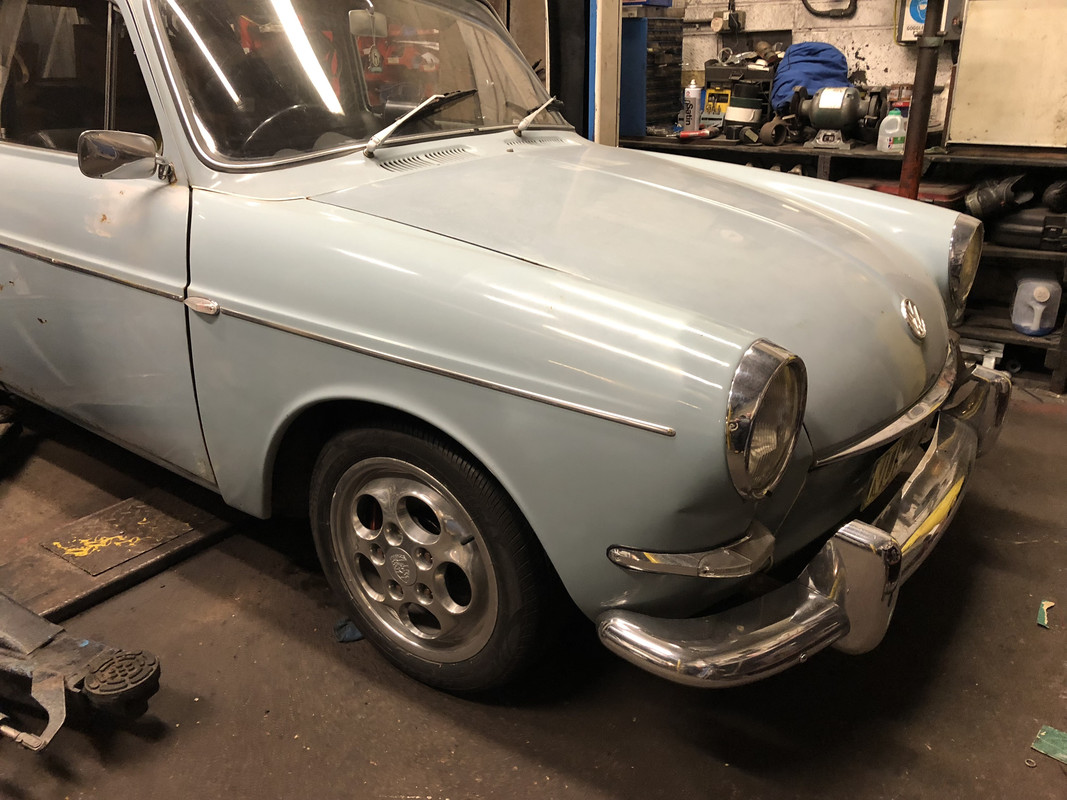 Almost every job was done twice.
Bit of a pain to fit the beam with the steering box still connected to the column. But couldn't undo the steering coupler and as it's in good condition I didn't want to damage it.
Dropped the front two splines.
Got the calipers fitted and then I couldn't get the track rod ends tightened, so off came the calipers.
Then realised that the existing track rod ends were too small for the new spindles, so off came the track rods.
Couldn't swap the ends because the threads were seized.
So fitted the other track rods that came with the beam after replacing the rod end rubbers.
Then found out the steering arm would only take the small ends, so the arm had to come off the steering box and be replaced with one that would take the large ends........
Replaced the front brake pipes because they twisted when undoing the old flexi pipes.
The shocks were seized on the old beam, so they had to freed.
Same with the steering damper.
Bled the brakes, bolted up the Teledials and done.
Front doesn't look particularly low, but I'll wait for the suspension to settle before any further adjustment.
And the rear will be sorted when the Beetle gearbox is swapped out.
10 hours to swap beams, install the Porsche hubs and calipers, bleed the brakes and fit the wheels.
Seems quicker when you say it like that.
Many thanks to Nick at CJ Motors for the use of the ramp and his time on a Saturday afternoon/evening.