Smart
The sultan of swing
---
Looking impressive. Hope it rewards all your efforts when you run it.
Dave.
---
Cage all welded... now just trying to get it all back together!
------------
---
Interesting day at the track.
Tire rub on the fat butted, driver's side rear. Enough that I aborted both attempted passes.
But, even with the slicks at 28lbs, I cut 1/2 sec off my 60fts feom where I was with the radials.
Today I am working on ridding the car of worst of the rub. With the radials, there was very minor squat in the rear. With the slicks, I found out just how soft the rear suspension is
So, working on limiting squat now... We shall see!
------------
---
Posts: 746
Joined: 7th June 2013 - 11:54pm
Location: North Yorkshire
Bit more ride height and camber required ?

Stiffer springs for slicks too, swapping torsion bars over isn't going to be easy, even if you have them
David
1974 412LS Variant
1973 412LE 4 door Fastback / Saloon
---
I own a pair of Marvin Shaw 'Cruiser' shock absorbers that are nitrogen charged. After talking to the owner of the company today, i have a game plan for limiting squat at launch. 300-325 psi to start...
------------
---
They work! Now this: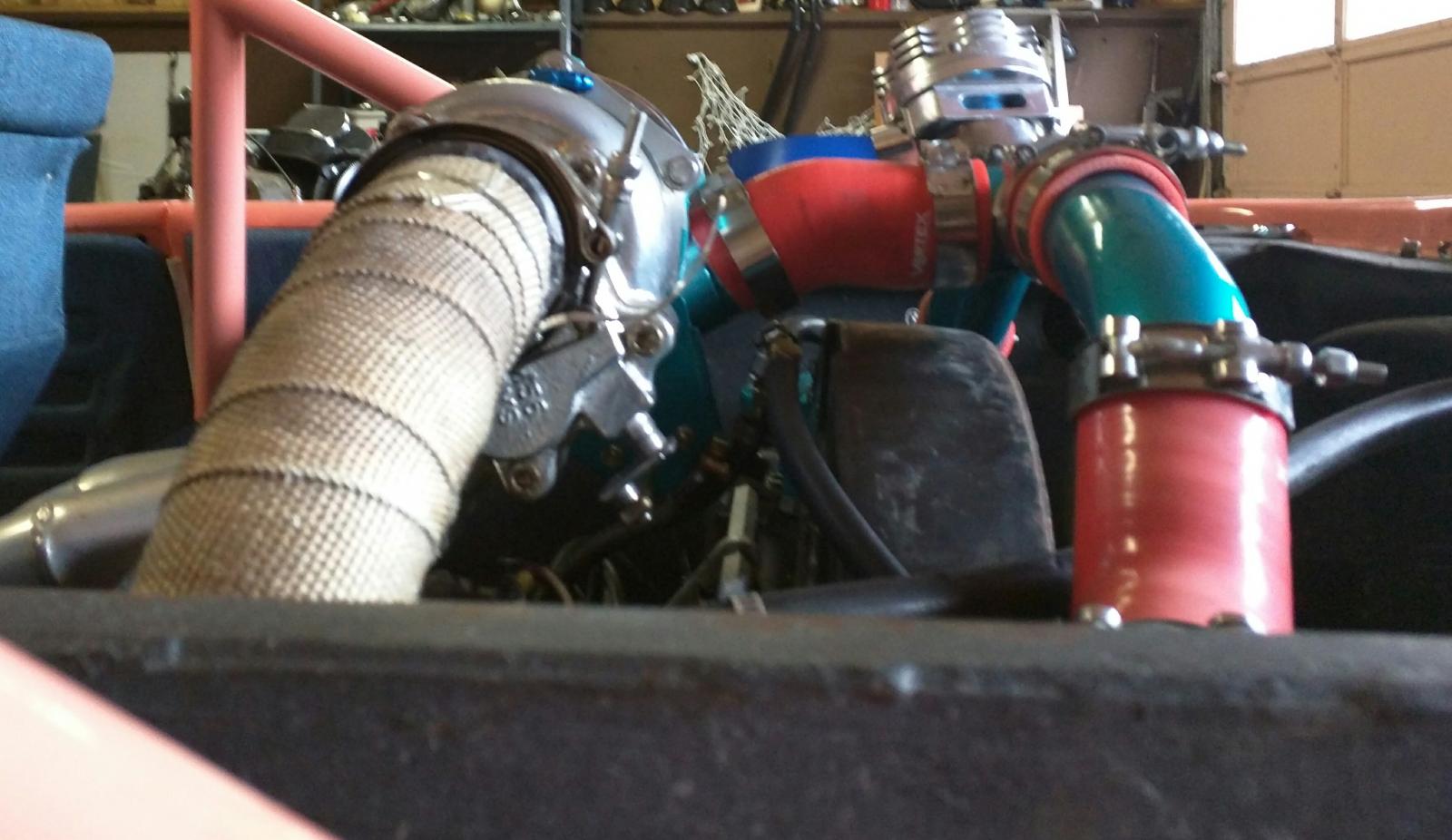 ------------
---
Certainly looks like it'll add some power! Ive always wondered what "Case de Fye's autos..." means? Id always assumed it was Spanish but google says its gaelic
The sultan of swing
---
Well, Brian Fye is very USA, up in Oregon, so I wouldn't expect it to be Gaelic. Probably Casa rather than case, though Brian may agree he has a 'case ' of VW-itis. Great guy, lovely family, and was instrumental in setting up the biennial VW Type 3 Invasions in the USA back in 2002.
Dave.
---
I never noticed the typographic error. It should say casa
------------
---
Keep up the good work on those Type 3s, Brian. Your updates are always welcome here. Happy Christmas and I hope the New Year brings what we all want.
Dave.
---