Well the beamer is broken again. Which coincidentally meant I had to stay at home today as I can't work without the car. Does mean commuting by train tomorrow morning very early but it's worth it if I get a day at home to spend on the Notch.
And what a productive days it's been.
I started off by swapping out the clutch master cylinder. With the Porsche box I had fitted a .700" master cylinder from a .750" master cylinder in attempt to lighten the pedal. Can't say I ever noticed any difference with it when I did it before. I'd like a nice soft silky pedal. So most people recommend the .750" for the clutch, I've now fitted this to the Subaru box..... hmmm, honestly I can't say it's made much difference. It's definitely more springy now and the biting point is higher but I'm yet to find the silky sweet pedal.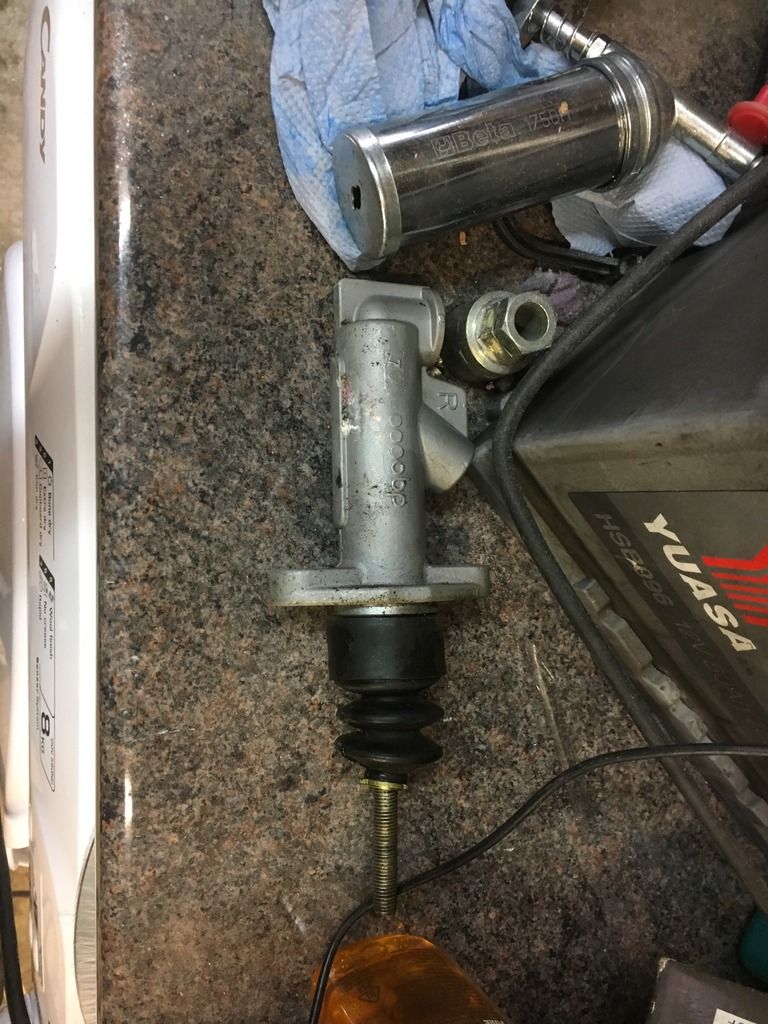 But in the name of sticking to a rolling project I'm going to stop messing with it. Got to MOT it for next month. Needs a stop and tail bulb and that's it.
Went out for a short cruise earlier. Swapped the throttle snails back over as my modified one was a bit wild and racey. Having swapped out to the stock subaru one I can't say it's made much difference, out for a test drive and the throttle wouldn't shut properly so kept the revs up. I was just happy to be rolling done the road. Pulled over and adjusted the cable and sorted that little problem out. Didn't have any problems with it and the shifter and clutch are working a charm at the moment.
Decided to stick bomb the toyota chargecooler. Quite pleased with the result. felt very strange to be doing something recreational to the car and not mechanical in the name of getting it back on the road.
Finished sticker bombing and decided to have a measure up for the big wheels. Looks chavy but I'm going for it as the diff ratio with the 17's makes for a twitchy drive as is.