Tiger seal, its a panel sealant, excellent stuff
You Love It.!!!
---
col1600 wrote:Tiger seal, its a panel sealant, excellent stuff
I shall add it to my shopping list, cheers!
---
Hows the car holding up these days? Its been a long time since weve seen any photos
The sultan of swing
---
Yeah I'm pretty shite in keeping up to date...the little vw is flying it. I've used it every year so far to come back home to UK for a fortnight at a time and use it to haul 2 kids 1 Mrs and enough camping gear to keep bear grills happy. I do about 1.5 to 2k in her while were on hols. It's been to bugjam twice. Dubisland last year. The ace vw meet. The Kent vw show (sorry can't remember the name!!) And a host of local vw and classic meets. So far to date the only problems I've had were a loose nut on the front brake caliper while on the drive out around the isle of white. And the spring return on the accelerator pedal go wonky.. if that's there worse it gets I'll take that all day long. I just done a 170ish mile round trip on Sunday to limerick vw show and she didn't miss a beat. She's picked up some great trophies so far and it always seem to draw attention. (Half the time because they don't know what there looking at). Oh and the only other bad part is is that I had to raise the suspension all round. All though be it it has lost a small bit of appeal to the weed walkers. When I hit a speed hump one day and beached it and the kids had to evacuate pretty quick that was the final straw. But I gotta say it rides like a magic carpet now so happy days. I'll throw up a few pics soon. And thanks also for the interest...
You Love It.!!!
---
Posts: 48
Joined: 23rd May 2018 - 10:54pm
Great project, read the full post last night.

I've just got a 71 Fastback. Yours is amazing. Looking forward to the pics of how it rides now. I'm thinking mine needs to be a little higher as it's just no fun to drive getting jerked about and worrying about every drain cover / pebble in the road!
---
Excellent news! Pleased to hear that its still on the road! Too many disappear off the forum and arent heard from again. I used mine like that for the first 3 or 4 years, but as I was an armature I didn't service it properly and thats what got me in the mess I am today haha. Keep on truckin
The sultan of swing
---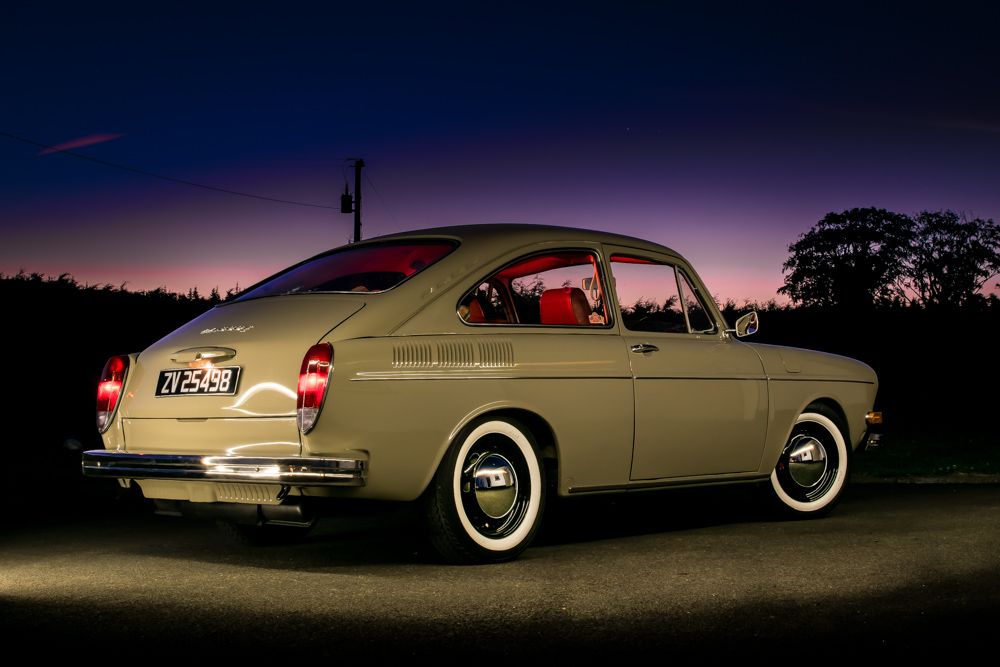 ok so i got a small bit fancy with the picture. but this is how shes is sitting these days. shes not low, but by god she sure is a smooth ride now. its very well looking smart hugging the weeds (which i love the look of) but when you live down a pot holed lane used mainly by mr Massey Ferguson and mr new holland. then its a real arse clencher everytime you leave the safety of your driveway. so i had no option but to raise her up.
You Love It.!!!
---
The sultan of swing
---
looks great - just a nice stance now rather than scrape...
The variant Project
---