After a stalled start in getting my Typ3 Variant L on the road a couple of years ago (marriage and child got in the way!!
) I've now started again.
A short potted history:
I bought the car in 1990 from a breakers in Leeds as I thought it too good to break up, I think I paid around £350 for it and then spent around 1 year getting her back on the road, all went well until 1993 when I was hit buy an uninsured driver and as I needed a car for work I got this one repaired (quite cheaply TBH!) and put her in a lock up and ran my replacement Typ3 fastback until I then got a company car and life took a different turn, I sold the fastback but held on to the Variant. fast forward to 2009 and I made a start on getting her road worthy again but life got in the way again! so here we are 2012 the car is 40 years old, i've had her 22 years and she's been laid up for 19!
So I put a gallon of petrol in the tank, cleaned the plugs and points, sprayed engine start down the carbs and eventually she fired!
I've started to strip her down and as items come off they are either cleaned, repaired or marked for replacement.
The brake calipers have been sent to Bigg Red for a rebuild (I'll let you know how they get on).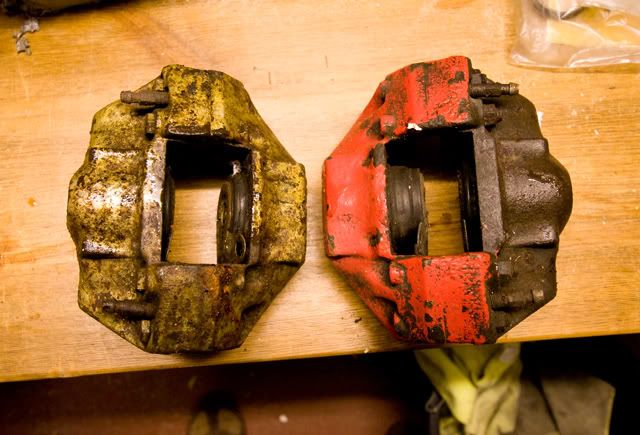 I'm going to strip the engine down and rebuild it and repaint the tinwear it's proper black (what was I thinking (22 years ago?)
The car it's self is pretty straight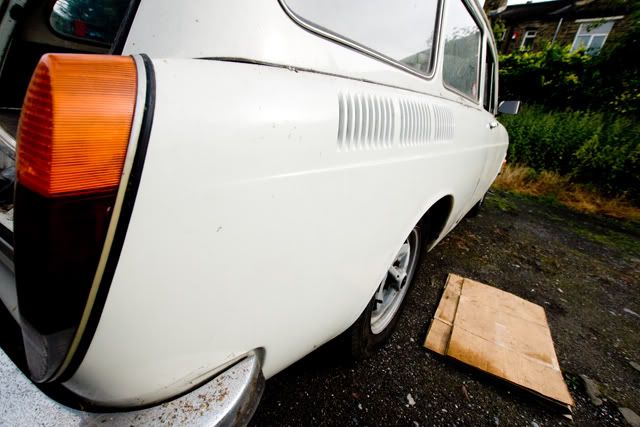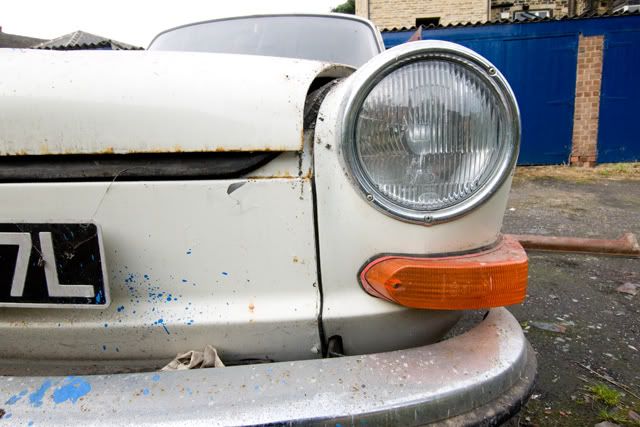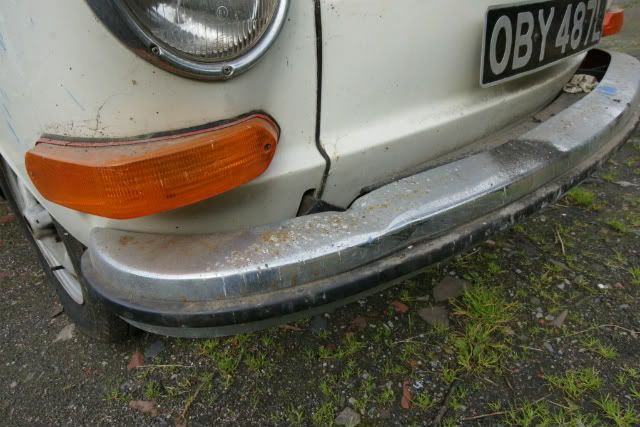 The front off side is a little pushed back and the bumper is creased from the accident in 93 but it'll fix
The air cleaner wasn't on the car, I used small chrome and foam jobbies (along with fitting chrome cylinder head covers this was probably the worst thing I could have done in respect of engine cooling) so I'm restoring the original at the moment.
Very rusty on the surface.
But cleans up quite well with POR-15 remedy.
I know it'll need welding in some of the usual places, but I'm hoping to get back on the road, I checked on
http://www.howmanyleft.co.uk
and it say's they are only 9 1600 Variant L models on the road at the moment!
Cheers
Mike.