I have the following 1969 Edition VW Workshop Manuals for sale.
These cover the following models: Type 1, 2, 3, & 4, Thing & K70, from 1967 onwards with supplements up until August 1972.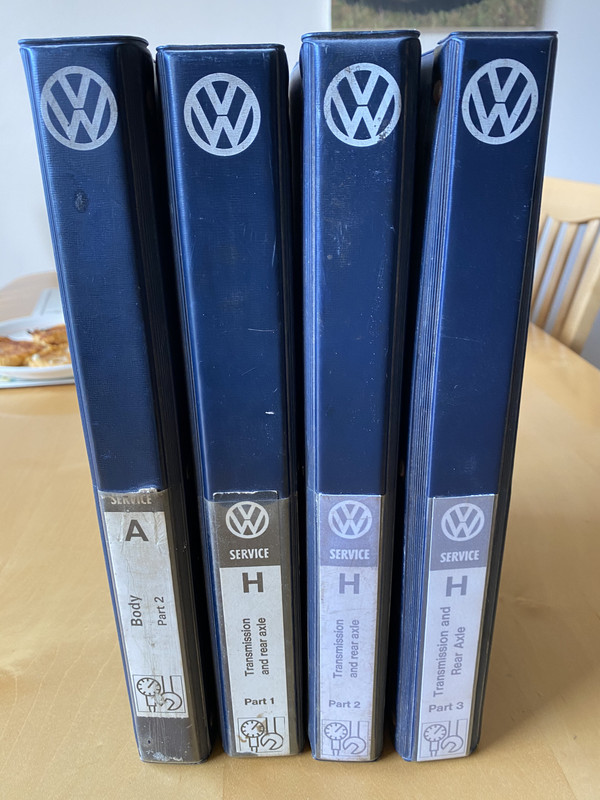 A series, Body Part 2.
The manual has about 240 pages.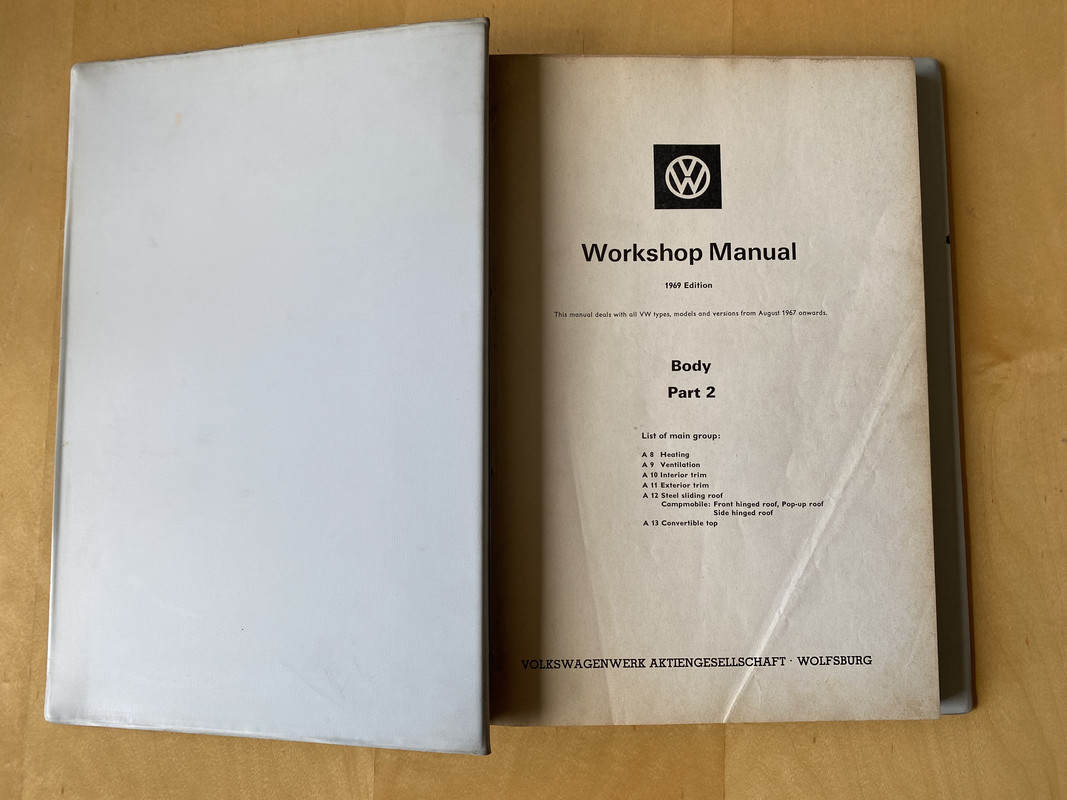 H series, Transmission & Rear Axle 3 volume set covering all aspects of Transmission & Rear Axle.
These were the manuals supplied to the VW dealership workshops.
There are 8 main sections, totalling 926 pages across the set:
1 Description, maintenance & technical data.
2 Removing & installing transmission.
3 Manual transmission.
4 Automatic transmission.
5 Final drives.
6 Rear axle tubes with shafts & double-joint shafts.
7 Suspension.
8 Shift linkage.
There are a few scanned pages to replace any missing/damaged pages.
There are a few grubby pages and a few creases here and there, but the vast majority of the pages are clean.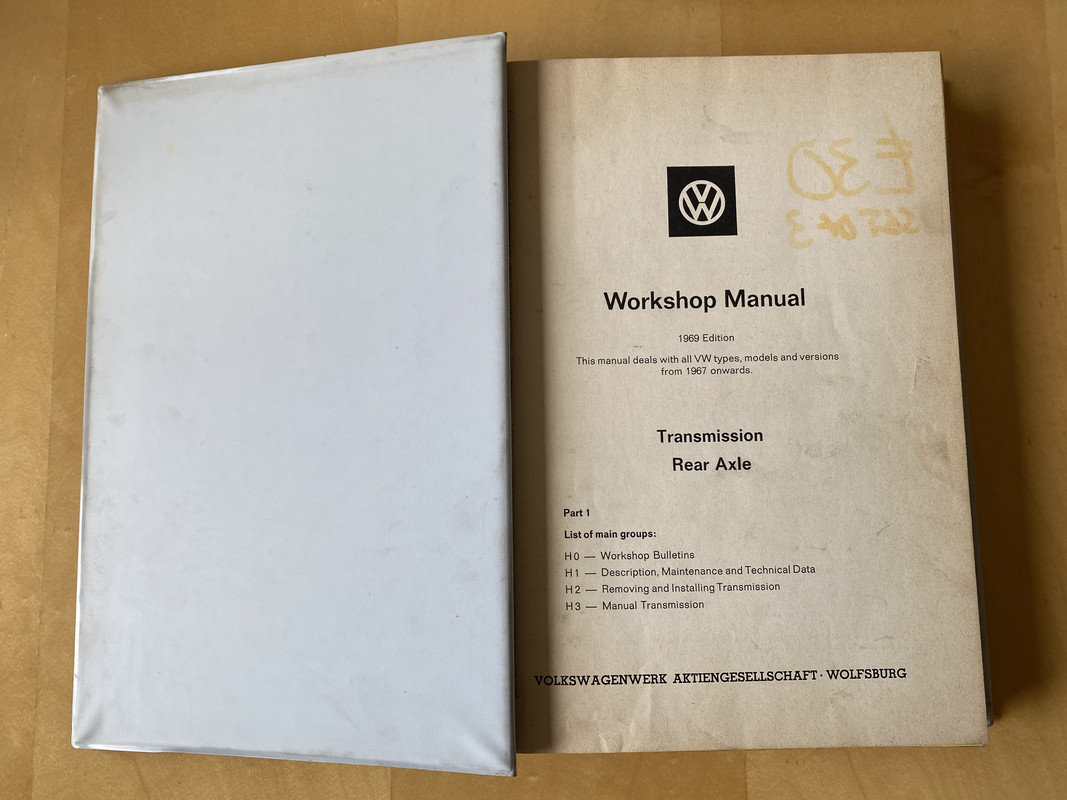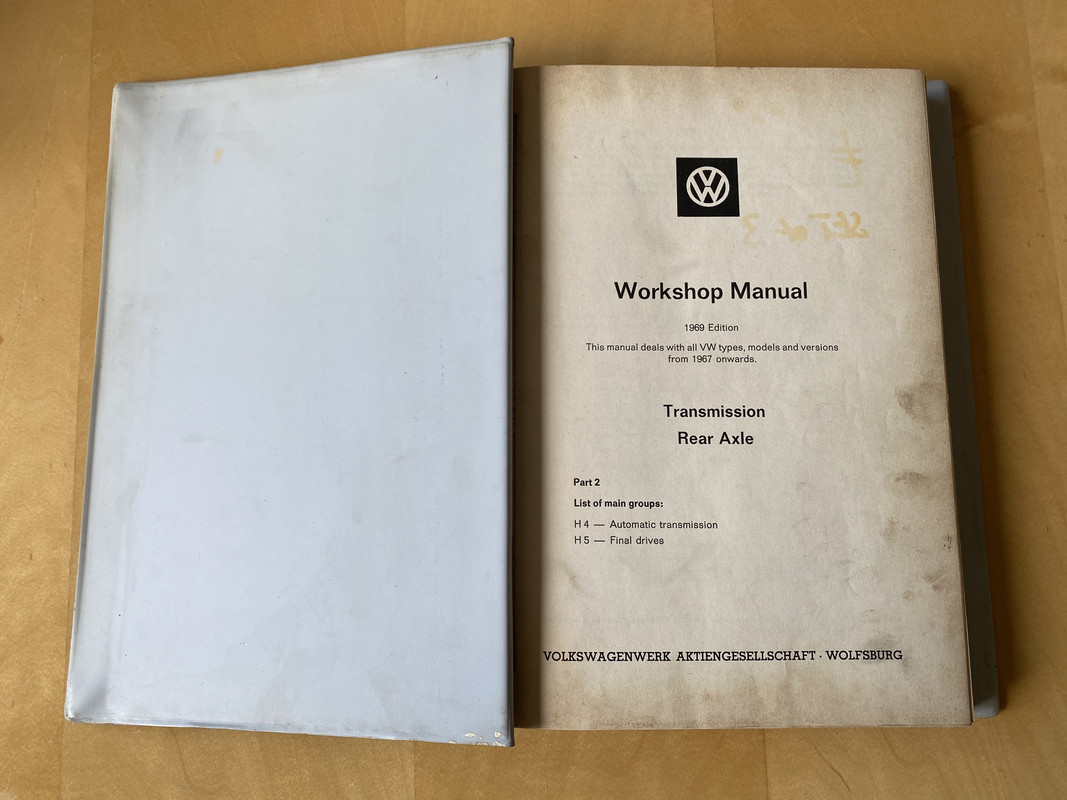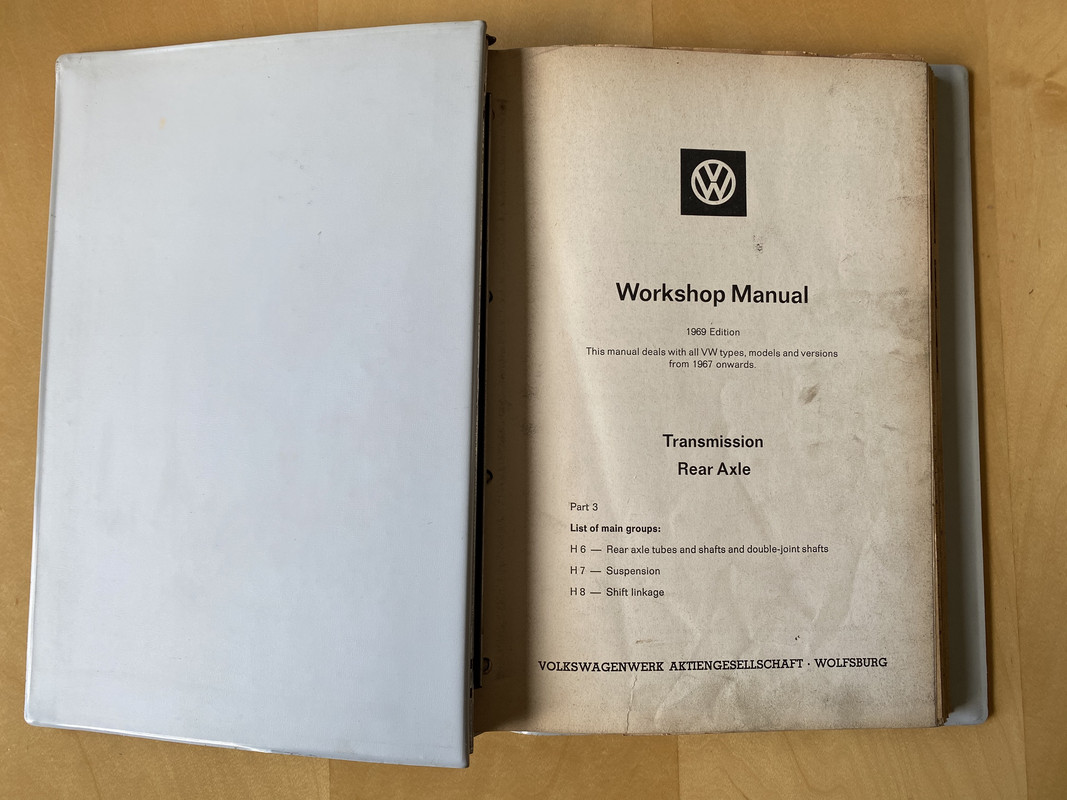 £30 each, or the H series for £80.
Prefer collection, but will post for additional cost.